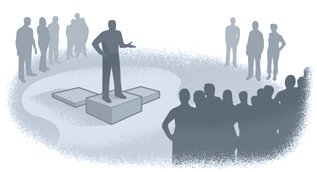 306 Friend Requests...That's how many friend requests (and counting) I had before I made the switch to Facebook Subscribe. I hit a point where it was becoming too hard to manage all the requests that I was getting. In the words of Sweet Brown, "Ain't Nobody Got Time For That!"
I had two concerns about switching to Subscribe, how do I control who sees my posts and what happens to all the friend requests I never responded too. First, when I post something to my timeline, I can set my in-line privacy control for the post as Public. This will share my updates with the people who follow me and allow anyone to view the post.
As far as all of those friend requests I got before switching to subscribe I still need to manage. If you already allow people to follow you, people who send friend requests that you ignore, delete or hide will automatically start following you. People you unfriend will also still be following you. If you don't want a specific person to follow you, or want to disconnect from a specific person already following you, you can block them at any time.
So I'm giving it a try and seeing if it helps to decrease the amount of friend requests I have to manage.